Car & Vehicle Hoists - The Hoist Specialists
Finance available to approved customers.
Our range of car hoists includes hydraulic 2 post hoists 4 post hoists each hoist is designed for use in commercial workshops and also for the home garage.
Each hoist has a certificate of Australian compliance and have been fully certified for Australian standards 1418.9 Car and Vehicle hoists and lifts are a part of Car Hoists Australia.
5 year structural warranty and 12 months on motor/electrics.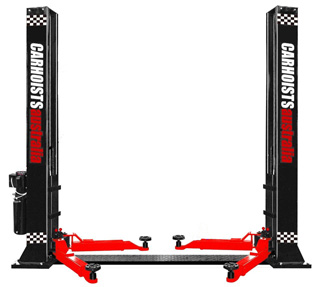 Car Hoists for Sale - 5 Years Conditional Warranty - Australian Compliance Certified